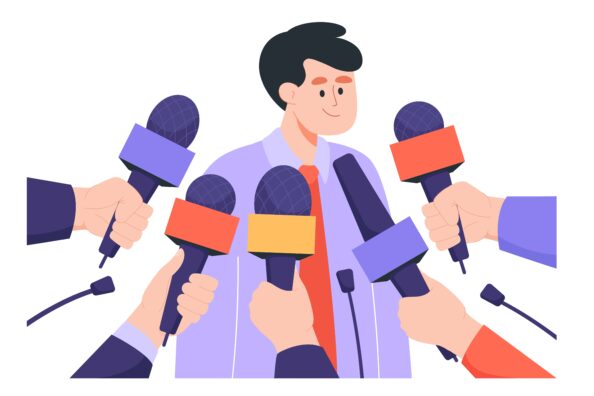 NFTs and celebrities are made for each other. Celebrity involvement almost always makes an NFT successful or pushes its price up. From famous supermodels like Bella Hadid to successful musicians like Shawn Mendes, stars of all kinds actively support NFTs. Some celebrities are passionate fans of digital art, while others regard NFTs as a way to give back to their audiences. Regardless of their motivations, we can't deny their massive impact on the digital marketplace.
Read on to learn how celebrities are driving the NFT craze. We also discuss what makes NFTs so popular and expensive and who has already jumped on the NFT bandwagon.
What is an NFT?
An NFT, or non-fungible token, is a unique crypto token that is stored on a blockchain and can't be duplicated. NFTs are virtual assets that represent artwork, in-game tokens, memes, music, real estate, tweets, etc. NFTs serve as certificates that prove the authenticity of digital assets and the ownership of real-world objects.
To better understand the concept, let's define tokens. Tokens are virtual assets that store value on a blockchain and are governed by smart contracts. Most tokens on a blockchain are fungible assets, meaning they are completely interchangeable and indistinguishable from one another. 
Non-fungible tokens allow users to create unique data on a blockchain. In other words, NFTs hold their own codes and are, therefore, scarce. Therefore, an NFT is one-of-a-kind and doesn't have a recognized market price. It also can't be exchanged for an asset of equal value.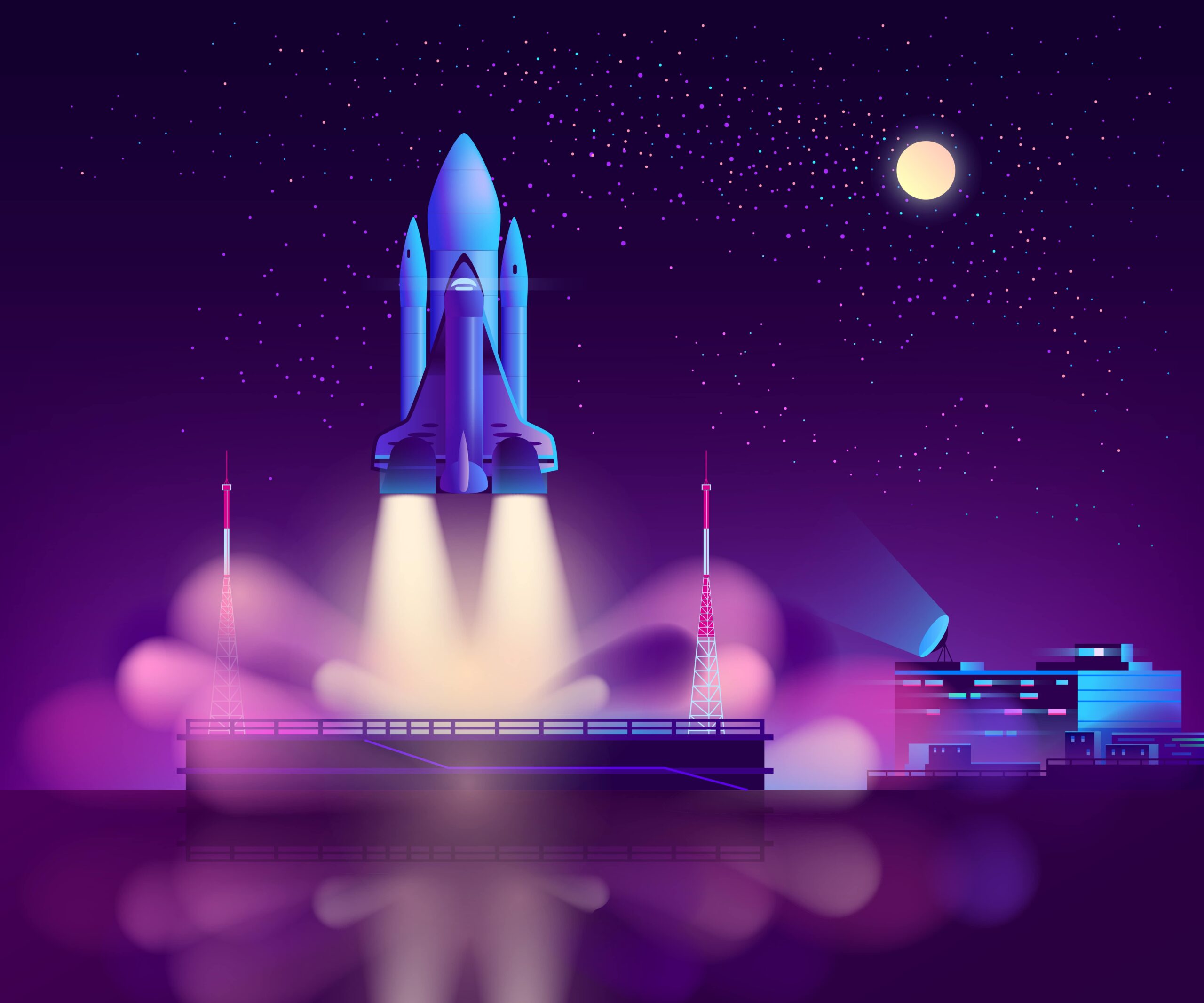 Improve your Business with Smart Contracts!
click here
Why do you want to invest in NFTs?
Some people buy NFTs just to support their favorite artists or athletes. Others, however, want to invest in NFTs and make money by buying and selling digital collectibles. Let's see why investing in NFTs is worth considering.
Effortless transfer
You can easily transfer an NFT to any user in the world.
Improved security of collectibles
Not all traditional insurance companies cover collectibles, meaning that physical assets are not protected from damage or theft. Although NFTs are not insured, they are more secure because of the transparency of public digital records of transactions that can't be altered or removed.
Increased access to ownership
Collectibles used to be accessible only to the wealthy. NFTs make it possible for anyone to invest in digital assets. Therefore, anyone can buy and sell non-fungible tokens and transfer them to anyone else in the world without paying taxes.
Reduced maintenance costs
Those who gather physical collectibles often strive to keep the items in their original condition or as they were at the time of purchase. The use of NFTs eliminates such problems because they have lower maintenance costs.
Why do celebrities buy NFTs?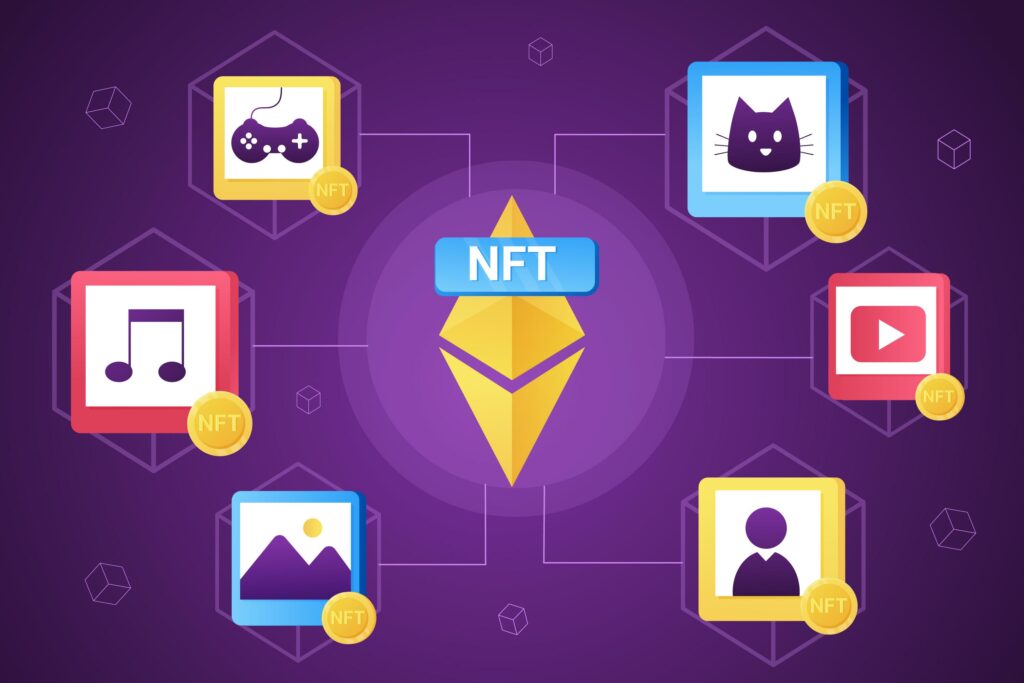 The brief answer is that they can afford it. Hype, scarcity, and speculation tend to attract a particular type of buyer. The profile of the buyer or artist can make the NFT more valuable. As a result, the price of an NFT can skyrocket.
Just like any other hyped asset, NFTs that are considered valuable have become something of a status symbol. For example, Beeple's NFT was sold for $69.3 million at Christie's, making Beeple one of the most expensive living artists.
Famous people tend to buy, trade, and create non-fungible tokens, so celebrity influence is one of the reasons why NFTs are growing in popularity. It is typical for some of the world's most famous figures to have a portfolio of NFTs worth thousands or even millions of dollars.
Some celebrities are using their NFTs as a new way to deepen their relationships with fans, like Snoop Dogg, who created a digital art collection that recalls the images and themes that defined the earlier stages of his career.
You should remember that NFTs have a value that can rise and fall. If more people are familiar with NFTs and are interested in buying them, then their value is likely to rise. That's why celebrities talk about them so much! They want you to know how to buy an NFT so that you can invest in them and tell other people that you have some tokens.
Some celebrities tell us that we will lose if we don't follow their advice. However, we shouldn't always listen to the famous because they are not true NFT experts.
How have celebrities driven NFT adoption?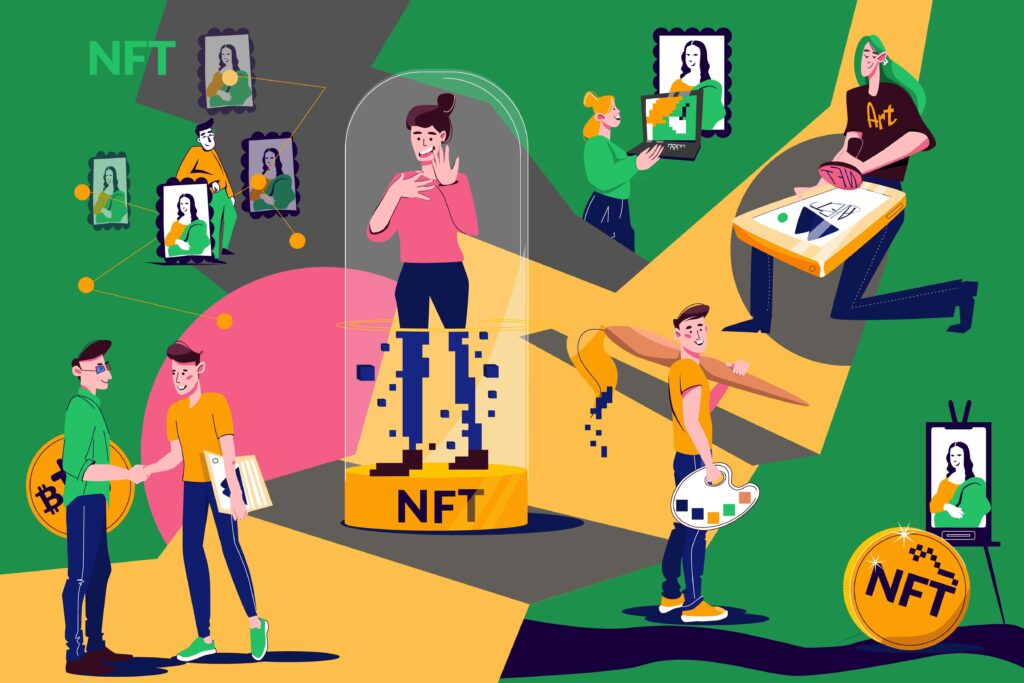 Basically, celebrity NFTs are a good example of how famous people influence societal norms and traditions. In fact, thanks to the involvement of famous actors, athletes, internet celebrities, and musicians, to name a few, NFTs have become widespread and accepted around the world. Americans, for example, tend to discuss digital art and NFTs around the dinner table, whether they have participated in the market or not. All in all, celebrity NFTs are the strongest trigger that has brought the technology to the attention of the masses.
However, celebrity participation not only normalizes NFT marketplaces, but also encourages greater trading volume. Popular collections like the Bored Ape Yacht Club (BAYC) became extremely popular when Jimmy Fallon and other celebrities disclosed their participation.
Impressionable people tend to copy the behavior of celebrities, especially their favorites. Therefore, when an artist buys a token, it is often enough to convince their followers to do the same. Whether this dynamic is positive or negative for traders and their crypto wallets, it has definitely played an important role in the development of the NFT space.
Therefore, there are numerous examples of celebrities increasing the popularity of NFT collections by purchasing tokens. You can learn more about specific cases to deepen your understanding of celebrity NFTs.
Want to Develop a Secure and User-friendly Wallet?
click here
Top 20 celebrities who created, invested, or lost money with NFTs
Bella Hadid
Supermodel Bella Hadid used reBASE to create the CY-B3LLA collection. It contains 11,111 unique 3D scans of herself. According to Bella, her goal was "to make a new meta-nation with real locations and events around the world where I can meet each and every one of you."
Cara Delevingne
Supermodel Cara Delevingne used NFTs to spotlight female empowerment through the thriving crypto space. She collaborated with artist Chemical X and released a clip of herself, seemingly naked, reading a poem about her vagina and notions of ownership. The unique NFT joined other celebrities using their platforms and voices to raise funds for charity. Cara donated the proceeds to her foundation, which supports COVID relief, environmental causes, LGBTQIA+, women's empowerment, and fighting institutional racism.
Ellen DeGeneres
Talk show host Ellen DeGeneres has also joined the NFT craze. She decided to auction off her explanation of NFTs on The Ellen Show. Ellen also auctioned off her first NFT, a physically drawn picture of a cat that was featured in the clip.
The auction was open for 24 hours, and DeGeneres earned $33,495. She donated the entire amount to World Central Kitchen, the food relief organization founded by Chef José Andrés.
Elon Musk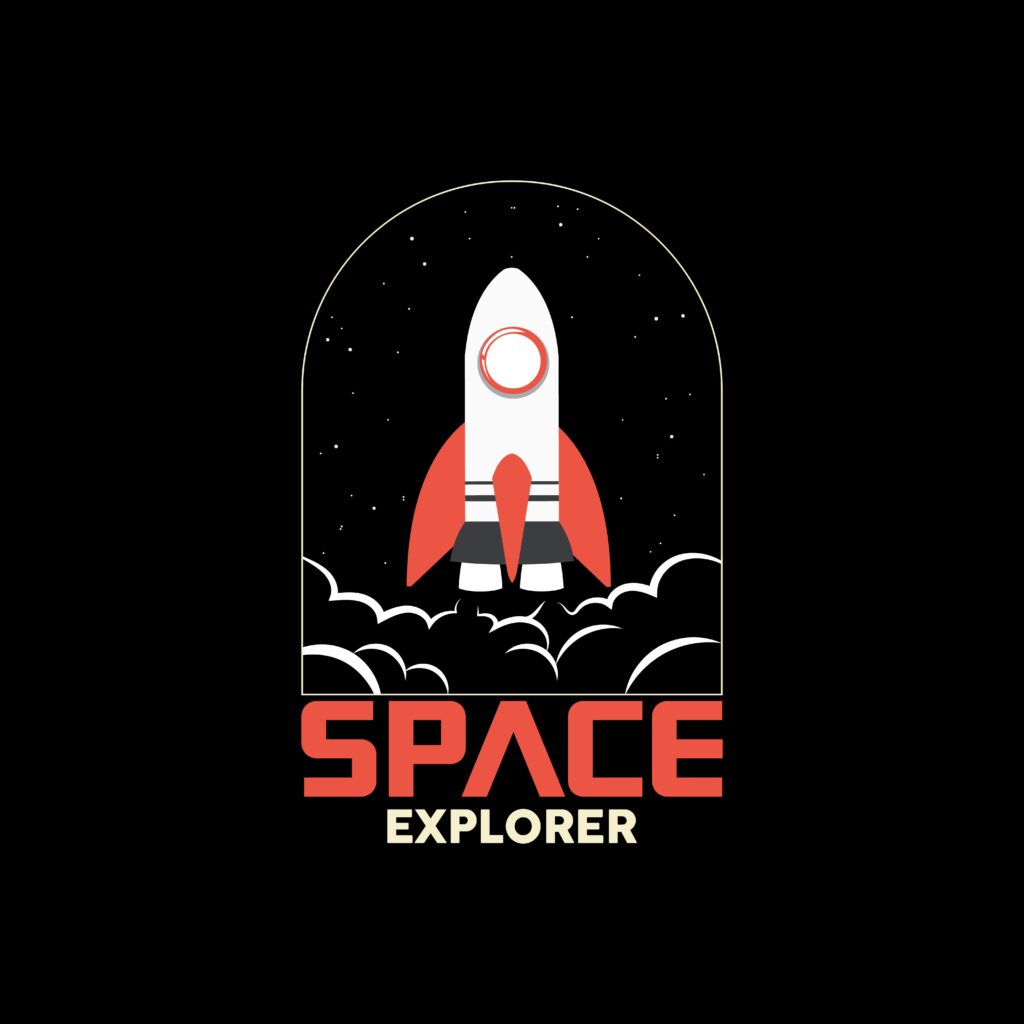 Elon Musk, CEO of SpaceX, Tesla, and Twitter, has also ventured into the NFT industry. He announced that he would sell a song about NFTs as an NFT. Elon even shared this song about NFTs on his Twitter with the lyrics, "NFT for your vanity. Computers never sleep. It's verified. It's guaranteed."
Emily Ratajkowski
Supermodel Emily Ratajkowski auctioned off an NFT called "Buying Myself Back" to reclaim the Instagram photo of herself that was seized by artist Richard Prince for his "New Portraits" series in 2014. She paid $81,000 for Prince's copy of her image at the time.
Emily then auctioned off her NFT, a composite image of herself standing in front of Richard Prince's enlarged Instagram post in her living room, reclaiming the power to own and earn from her own image. She commented, "To me, this digital marketplace is a way to communicate this specific idea that couldn't exist in a different way."
Eminem
Rapper Eminem bought the BAYC #9055 token for 123.45 ETH, which cost him $453,776. Today, the NFT is worth $222,638.
He also launched "Shady Con," his first NFT collection, which took the form of a digital festival that gave fans a chance to own an NFT collectible on Nifty Gateway. Leading up to the festival, Eminem released one-of-a-kind tracks, including original instrumental beats he had created.
Gary Vee
Entrepreneur and NFT influencer Gary Vaynerchuk, commonly known as Gary Vee, purchased the CryptoPunk #2140 token in July 2021 for 1,600 ETH, which was worth $3,953,216. Today, the NFT is worth $2,885,552.
Gary, who founded the restaurant reservation platform Resy, is said to own over 7,000 NFTs. He is a passionate collector and builder in the Web3 space. In May 2012, he launched an NFT collection called VeeFriends on OpenSea and later filed a trademark for Vayner3, his own NFT consulting company.
Grimes
Grimes, a Canadian singer, sold 10 digital works of art as NFTs on Nifty Gateway. Some tokens were unique, while others had thousands of copies. The musician's art featured futuristic technology, other planets, ruins, and winged cherubs. Grimes earned $6 million in less than 20 minutes, with the top-selling token, "Death of the Old," selling for $389,000.
Jack Dorsey
Jack Dorsey, ex-CEO of Twitter, has proven that even social media can be sold as an NFT by auctioning his first tweet in the form of an NFT. However, "just setting up my twttr" is the first tweet ever, posted in March 2006.
Jack used the Valuables platform to sell the NFT. He made an incredible $2.9 million. Jack Dorsey claimed that all proceeds would be converted to Bitcoin and donated to GiveDirectly, a non-profit organization that helps the poor, namely the initiative to help overcome COVID-19 in Africa.
Kate Moss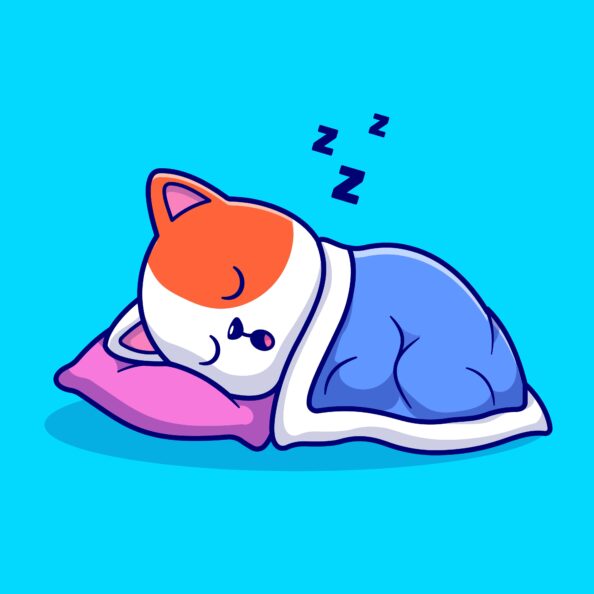 Supermodel Kate Moss jumped on the NFT hype train by delivering a video of herself sleeping. "Sleep with Kate" provides an intimate look at the model and illustrates how crypto art and digital ownership can empower women. Kate Moss earned $17,000 and donated the proceeds to Gurls Talk, a non-profit organization.
Lindsay Lohan
Lindsay Lohan, a pop icon of the 2000s, has released her single "Lullaby" as an NFT. The electronic song is an exclusive collaboration between Lohan and DJ Manual Riva. The NFT also included accompanying visuals of an animated Lindsay Lohan and butterflies. It sold for $85,000 on the FansForever platform.
The musician also sold an NFT by the now-defunct EDM duo Daft Punk for $15,000.
Lionel Messi
Legendary soccer player Leo Messi didn't just buy NFTs. He started his journey in the NFT space by creating his own digital realm. Messi Verse is an NFT collection that showcases Lionel's best moments. Speaking about the Messi Verse, he said, "Art is like football, eternal!"
The NFT collection was created by BossLogic, a famous artist. The collectibles include "Man from the Future," "The King Piece," "Worth the Weight," and other works of art that highlight remarkable moments in the soccer player's career. The NFTs sold $3.4 million on their first day of release.
Logan Paul
YouTube influencer Logan Paul unsuccessfully invested in NFTs. He even used Twitter to share the extent of his financial failure.
Logan Paul used to be a big fan of NFTs, filling his wallet with various tokens from the Bored Apes, Cryptopunks, and other collections that were probably randomly sent to his wallet in an attempt to promote some projects.
Unfortunately for Logan Paul, his $623,000 Azuki NFT is now worth about as much as a loaf of fancy bread.
Marshmello
DJ and music producer Marshmello bought BAYC #4808 in September 2021 and sold it the following December for a profit of $180,000. He also bought CryptoPunk #8274 in October 2012 for 130 ETH, or $504,069. That would be $234,439 today.
According to his wallet on OpenSea, the musician still owns 164 tokens, including BAYC #9231, CryptoPunk #8274, several CryptoFish, CrypToadz, and others.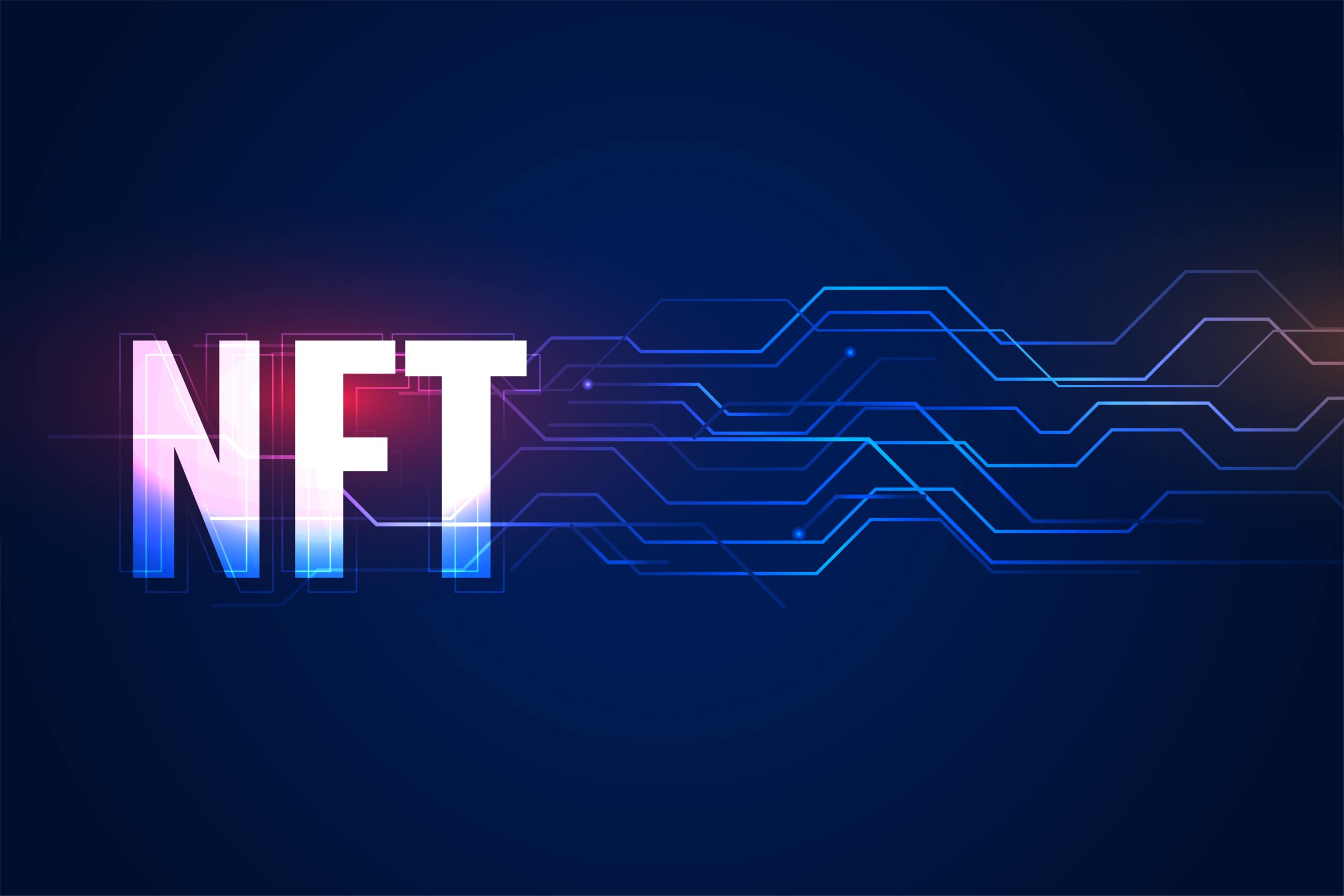 Want to Launch NFT Marketplace? Contact us!
click here
Neymar
Neymar Jr, the Brazilian soccer player for Paris Saint-Germain (PSG), purchased BAYC #5269 token for 186.69 ETH in January 2022. At that time, it was worth $569,531, but now it is worth $336,689. He also bought BAYC #6633 that day, paying a total of $1.05 million for the pair.
In 2018, his club planned to create a social token in collaboration with European blockchain company Socios, which has also partnered with Atletico Madrid, Barcelona, Juventus, and Manchester City.
Paris Hilton
In 2021, Paris Hilton, the original influencer of the 2000s, collaborated with designer Blake Kathryn to create an NFT collection of three unique tokens. These tokens featured "Iconic Crypto Queen," "Legend of Love," and "Hummingbird in My Metaverse." Paris Hilton sold the entire collection for over $1 million and introduced her new real-life pets named Crypto Hilton and Ether Reum.
Shawn Mendes
Musician Shawn Mendes joined the OpenSea NFT marketplace and launched an NFT collection based on his album 'Wonder' with Genies. The artist introduced unique digital items and wearables that were available for purchase, including necklaces, earrings, a guitar, a vest, etc.
Shawn Mendes made approximately $1 million in digital item sales in 10 minutes. The musician donated his proceeds to the Shawn Mendes Foundation Wonder Grants, an organization dedicated to supporting young activists.
Snoop Dogg
Snoop's growing interest in NFTs and Web3 has been evident over the past few years. For example, he purchased the Right Click and Save As Guy token for 1600 ETH in December 2021, which was worth $7,088,229. Today, with Ethereum's drop in value, the same amount of ETH is worth $2,885,552.
At the end of March 2021, Snoop Dogg announced "A Journey with the Dogg," his first NFT collection. The collection is a culmination of his early memories combined with the power of NFTs. The collection included eight limited edition NFTs, such as the original track "NFT," "Diamond Joint," and "Snoop Doge Coins." The NFT drop lasted 48 hours, with Snoop Dogg earning over $100,000 for just one of the tokens sold.
In February 2022, the rapper and music producer shared his plans to turn Death Row Records into an NFT music label and released a collection of NFT songs on the OpenSea platform a few weeks later.
Steve Aoki
Steve Aoki, DJ and music producer, bought Doodle #2238 in January 2022 for 269.69 ETH, or $862,056. Now the NFT is worth $486,377.
He also created several NFT collections. For example, the musician collaborated with Antonio Tudisco, a visual artist, to create the "Dream Catcher," an NFT that came with physical copies and fetched more than $4.29 million. He also partnered with Tom Bileus, a motivational speaker, to launch the "Neon Future" NFT collection.
Tony Hawk
Legendary skateboarder Tony Hawk has decided to auction off a video of himself performing a trick as an NFT on the Ethernity Chain. His performance of the 540-degree ollie, a trick he first did in 1989, was sold as "the last ollie" Tony Hawk would ever perform.
He also auctioned off the skateboards he used for his final tricks, and each NFT came with the physical skateboards.
Celebrity NFTs and legal issues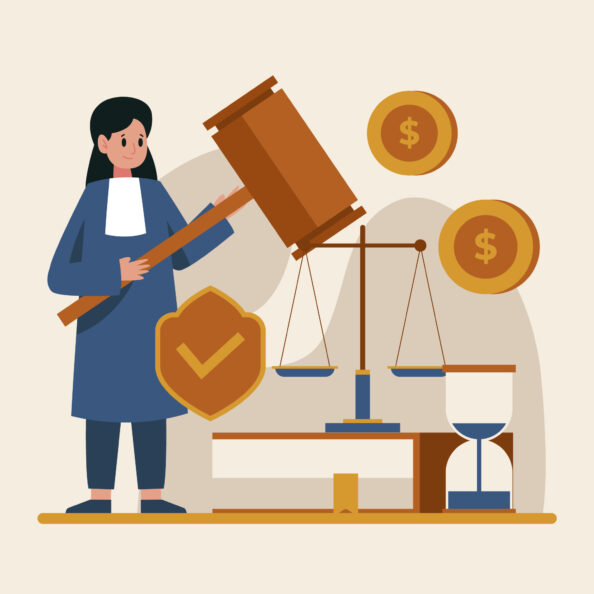 A number of celebrities have been sued in a proposed class action lawsuit accusing them of fraud for promoting the Bored Ape Yacht Club NFT collection. These celebrities include Jimmy Fallon, Justin Bieber, and Madonna.
The plaintiff class alleges that the celebrities misled their fans into purchasing BAYC NFTs and other unregistered securities to inflate their value. The celebrities didn't disclose their investment in Yuga Labs, the company behind the digital assets. As a result, buyers were induced to purchase "losing investments at drastically inflated prices."
According to the complaint filed in California federal court, "The Company's entire business model relies on using insidious marketing and promotional activities from A-list celebrities that are highly compensated (without disclosing such), to increase demand of the Yuga securities by convincing potential retail investors that the price of these digital assets would appreciate."
Today, some of these investments are worth about 10% of their original value.
The suit also names DJ Khaled, Gwyneth Paltrow, Kevin Hart, Paris Hilton, Post Malone, Serena Williams, Snoop Dogg, Stephen Curry, and The Weeknd, among others. Adidas, Universal Television, and Jimmy Fallon's production company Election Hot Dog are also named as defendants.
The lawsuit also alleges that talent manager Guy Oseary was behind the majority of the promotions, hiring celebrities in exchange for payment through MoonPay, the crypto firm in which he had invested. In doing so, he helped MoonPay raise cash.
According to the complaint, Jimmy Fallon did a segment on NFTs on "The Tonight Show" in November 2021, telling viewers that he had received his first NFT from the BAYC collection through Moonpay. However, he didn't mention that he had a stake in MoonPay.
In addition, the lawsuit states that the host and NBC didn't tell the audience that the NFT segment on "The Tonight Show" was a paid advertisement for the BAYC NFT collection and MoonPay.
Finally, the complaint alleges that Justin Bieber fraudulently claimed that he had purchased an NFT for $1.3 million while it was actually given to him in exchange for promotion.
Want to create an NFT?
NFTs are spreading rapidly among artists, musicians, and professional athletes. For many celebrities, creating or promoting NFTs is not just about making a profit or maintaining a prominent position in popular culture. By creating or purchasing celebrity NFTs, famous people raise significant funds for charitable organizations. What's more, digital art helps promote positive messages in such projects.
Although we constantly hear about NFTs being sold for immense sums, many NFT marketplaces offer affordable NFTs worth $10-300. These sales are the foundation for the long-term growth of the concept, as they allow the masses to enter the industry.
We will see new use cases for NFTs as the industry grows. Thanks to blockchain technology and NFTs in particular, artists and musicians will be able to transparently sell the rights to use their songs and works of art, track the sales of their tokens, and receive royalties for each resale of their artwork.
At ND Labs, we believe that NFTs are an important part of the blockchain revolution and are here to stay. We see the potential in non-fungible tokens, so we don't stop researching the topic and developing NFTs.
If you are ready to join the NFT hype train and benefit from the opportunities it offers, contact our NFT development team and start your NFT journey right now!