Introduction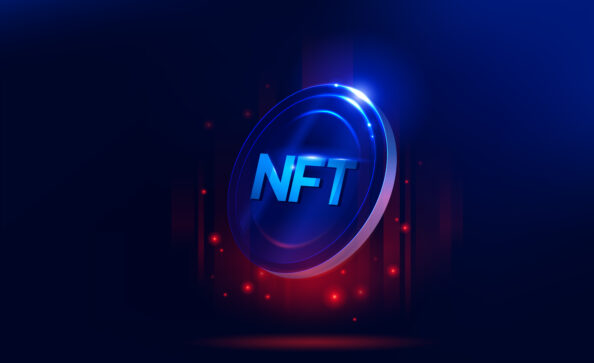 Non-fungible tokens, or NFTs for short, are a burgeoning innovation that is keeping the attention of mass media and the tech world. NFTs allow their holders to prove that they possess physical or digital assets easily.
The technology is ready to hit new markets as the quantity and price of non-fungible tokens are constantly growing. At the moment, the sports industry is exploring NFTs to find new benefits and opportunities the technology brings to fans, athletes, clubs, and leagues.
In this article, we will discover what sports NFTs are, how they work, who uses NFTs collectibles, and how you can make a profit from them.
What Are Sports NFTs?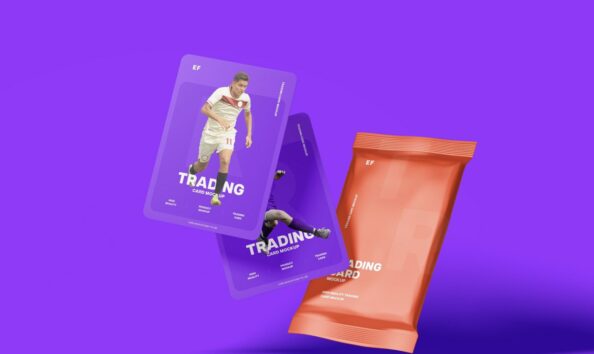 Non-Fungible Tokens (NFTs) are a kind of blockchain-based digital assets. They are unique tokens that may be entirely virtual or represent a tokenized version of a real-world item. NFTs are also known as crypto collectibles.
Various industries are turning to NFTs now, and sports NFTs are a recent use case, which allows fans to support their favorite teams and interact with them in a new way while providing athletes, clubs, and sports brands with one more monetization avenue.
Simply put, sports NFTs are similar to traditional football or basketball player trading cards. Blockchain turns these physical cards into various kinds of NFTs that sports lovers can collect. For example, they can be digital memorabilia, video highlights, gifs, game badges, and other types of sports items. Also, you can trade them on NFT marketplaces.
Some sports NFTs may serve as a kind of fan club membership and provide their holders with special perks, including access to meet-and-greet events with sports stars.
How Do NFTs Benefit The Sports Industry
NFTs bring revolution to the world of sports memorabilia as they allow sports lovers to buy and possess digital cards and game videos of their favorite athletes. Thus, sports clubs can build long-term relationships with their fans.
NFTs also enable new ways of communicating between sports organizations and their followers. These digital tokens help sports clubs increase fan engagement by providing them with exclusive member benefits and even a mechanism to join discussions of significant governance decisions.
Personal Branding for Athletes
Individual sportsmen can raise the engagement of their fans by issuing NFT collections of their own. Such NFTs, just like trading cards, help to build relationships between sports stars and their dedicated followers. For instance, fans can enjoy souvenirs of their sports idols and post their pictures on social media to show off their colors.
Moreover, sportsmen may issue NFTs themselves and maintain their intellectual property rights to receive royalty fees for reselling their NFTs in the future.
New Stream of Revenue
Sports teams may also earn extra money by issuing NFTs. Teams can tokenize tickets to matches, stream live matches to holders of their NFTs and organize events for them in the metaverse, and more.
How Does It Work?
From the technical side, non-fungible tokens, just like cryptocurrencies, rely on blockchain and smart contracts. When you sell or transfer NFTs, the information about the previous and the current owner of the token and the transaction in general is added to a decentralized register. Indeed, it does not mean that someone cannot copy the tokenized files, which can be of any format like MP3, JPG, GIF, etc. However, you can clearly determine whether the file is original or a copied one with the help of the data recorded in the blockchain.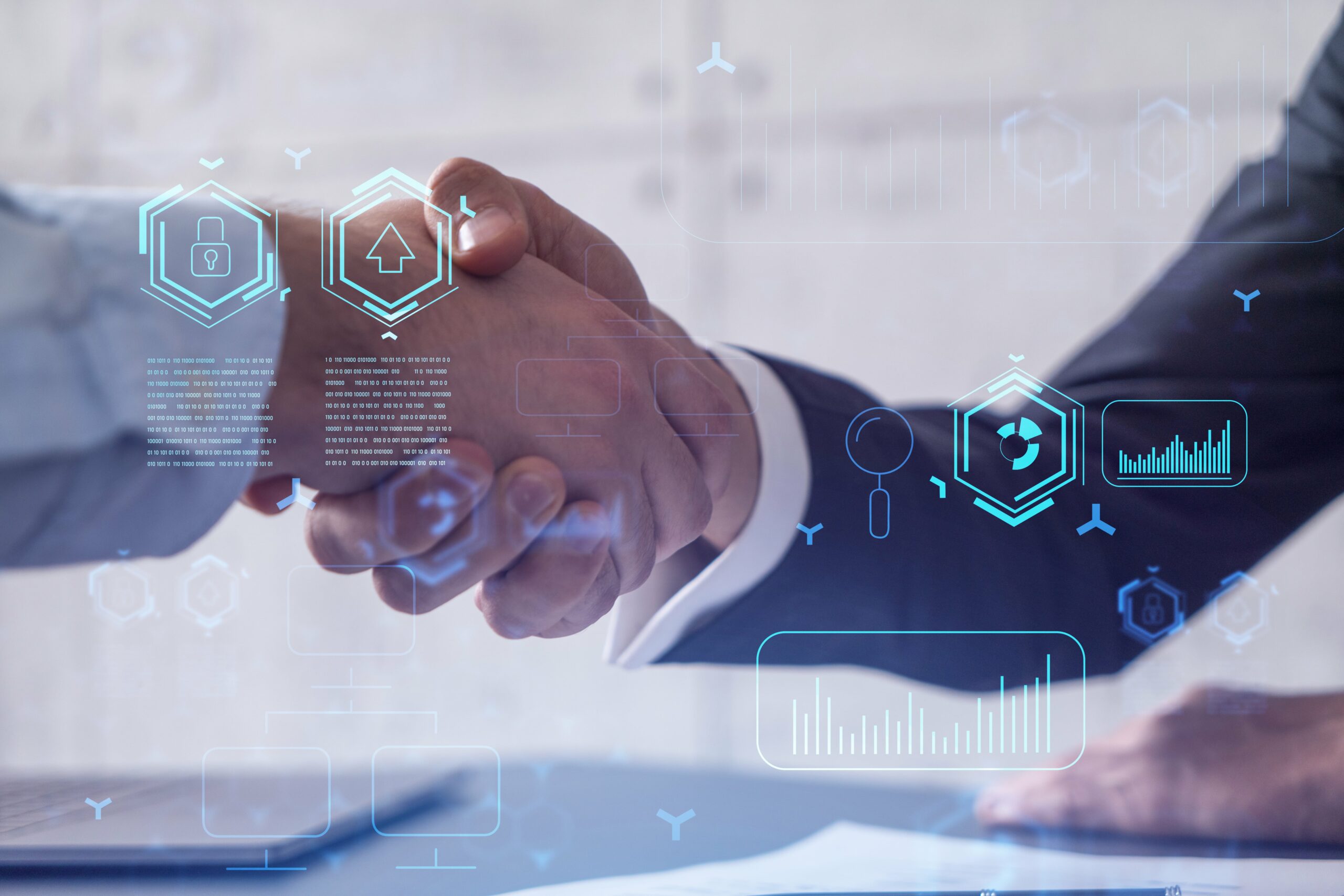 Improve your Business with Smart Contracts!
click here
Now, let's have a deeper look at the NFT coinage algorithm.
Digitizing data. First, you log in to an NFT platform and use the 'create an NFT' option. You enter the name, description, and specification there. In addition to this, you attach a file you want to tokenize, for example, an image, video, 3D model, etc. After that, the system turns this data into an appropriate format.
Storing the data. At this stage, the data (file) is transferred to an external database. Sometimes NFT platforms offer storage on a blockchain, but this is not a popular option as you have to pay a fee for it.
Signing the data. You sign the transaction, including the cache, as you are the NFT owner. After that, the transaction goes to a smart contract.
Coinage and sales. When the smart contract is launched, the process of NFT creation, or coinage, starts. Later, you can put the NFT for sale.
Approving the NFT.
What Do NFTs Offer to Sports Fans?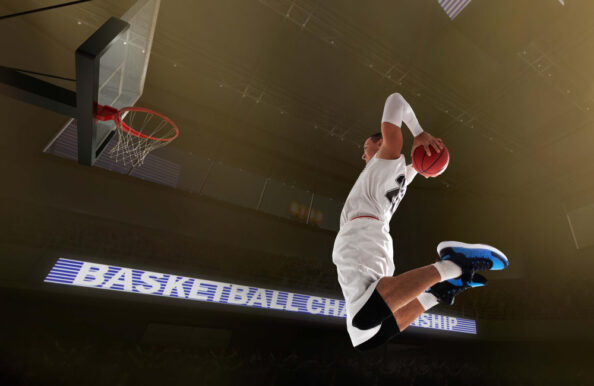 At the moment, many athletes, sports organizations, clubs, and owners consider joining the world of sports NFTs and earning money from them. Let's see how NFTs can be used in the industry and who uses or plans to use them.
Team or Athlete Memorabilia
Memorabilia are unique items that help people remember historical or fascinating moments about a sports event, match, or athlete. NFTs are a convenient way of tokenizing recognizable moments.
For instance, the National Basketball Association was the first sports association to make use of sports NFT collectibles when it launched NBA Top Shot in partnership with Dapper Labs.
NBA Top Shot trades short NFT videos of spectacular moments about American basketball matches. One of the finest highlights of Stephen Curry in a match against the Toronto Raptors was sold for $10k.
Games and Collectible Cards
Enthusiasts, including team owners, league representatives, and entrepreneurs, can create video games, where everything is based on NFTs, and their holders use the tokens to play with each other, create teams, and participate in virtual tournaments.
Sorare is an example of such a virtual game. It is a fantasy football game with collectible cards, where you can create teams from NFT cards of the athletes, take part in the fantasy football league, and earn various rewards, including limited, rare, and unique digital collectibles. You can see NFT players of Real Madrid CF, AC Milan, Valencia CF, and many other prominent football teams.
Videos and GIFs of The Best Moments
When thinking of our favorite sports stars, we recall their hours of glory or special rituals. These powerful moments can be recorded, turned into NFTs, and then sold or gifted to the winners of tournaments or the biggest fans.
NBA Top Shot sells NFT collectibles of the best NBA moments. The price of such tokens depends on their rarity, the player's fame, and the quality of the video. SportsIcon is another platform for trading NFTs of iconic sports moments, which cooperates with various athletes to create digital tokens of the best moments in their careers.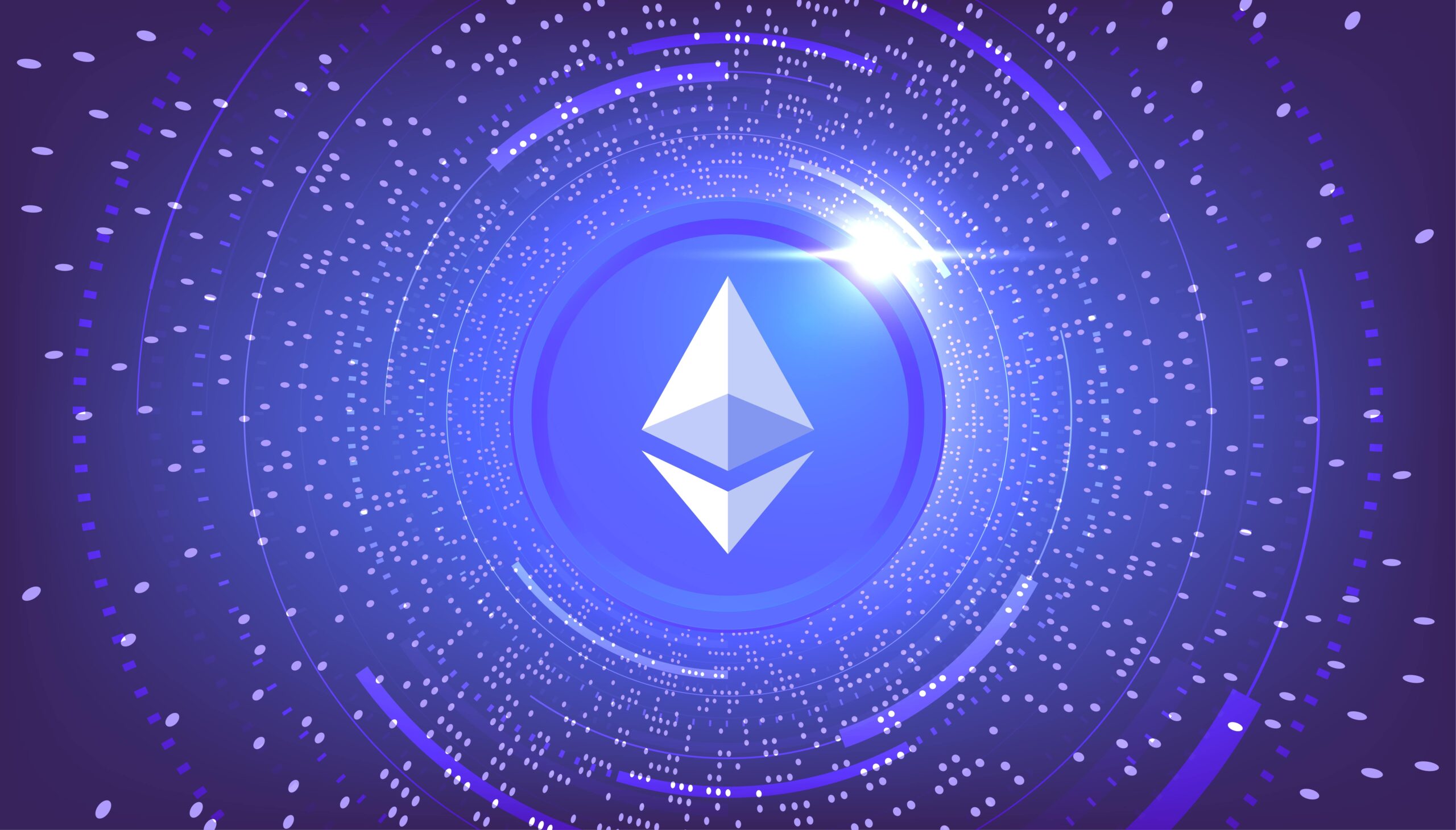 Start your business with top Ethereum solutions!
click here
Photos and Other Private Files
Sports stars can publish their photos, videos, and other materials from private archives by turning them into NFTs. For example, those can be photos and videos from childhood, training, first matches, iconic ball hits, and other files that have a collectible value.
Apart from athletes, anyone who has a copyright can create such NFTs and sell them on NFT marketplaces like OpenSea.
Online Events and Private Meetings
Online or offline events for a narrow circle of people like meet-and-greet are an excellent opportunity for sports stars to communicate with their fans and thank them for their dedication. NFTs can be used as tickets to such meetings.
Thanks to the technical side of NFTs, we can create tokens that no one will be able to copy, trade, or sell and avoid things that significantly increase the prices of the tickets. Hence, NFTs will make these tickets more affordable for fans.
What's more, the teams and coordinators can sell NFT tickets to regular games and events, making the entire process fast, reliable, secure, and transparent.
Sports NFTs for Charity
One more way to use NFT in sports is raising funds for charity. Sports clubs and their members can create diverse NFTs and give the earned money to charity. Thus, vulnerable society groups get required help, sports stars do good things and raise their popularity, and sports lovers can buy their desired NFT collectibles.
Ethernity Chain is an Ethereum-based platform that allows celebrities to create authorized NFTs (A-NFT) or collectible cards to raise funds for charity. For instance, the platform helped Pelé raise $750,000 for the Pelé Foundation, which provides poor children with education globally.
Online Ticketing NFT
Online ticket fraud is a widespread issue that reduces the revenues that sports clubs make from matches and disqualifies fans once they are caught. Blockchain-based sports tickets are a solution to the issue as NFTs can neither be duplicated nor manipulated. Such tickets may become tradable NFT collectibles in the future.
Digital Photography
Sports photographers can create NFTs for their photos, but this is not the only way to get benefits from using the tokens. Athletes can create personalized autographs and turn them into NFTs for their fans, mass media, and other organizations. Thus, some people may consider such autographs an investment, while others may be willing to keep them as a part of their collections.
Avatars, Stickers, Emojis
Sports leagues and clubs can create emojis and stickers in cooperation with graphic designers. After that, these emojis and stickers can be tokenized and sold to fans. In addition to this, YouTube, Twitch, and other web platforms may find several ways to use NFTs at their services.
Pictures, Drawings, Animations
Since handicrafts and other authentic products have more market value, athletes and the artists of original paintings, drawings, and animations related to sports may use NFTs to earn extra money.
Quotes and Social Network Messages
Even the words of famous sportsmen may become an NFT collectible. Such quotations can go with photos, videos, or GIFs from the star's or club's archive. We can even turn social media posts into NFTs (a link to the post will be attached).
How Are NFTs and Sports Related?
People collect NFTs because some of them like art or collecting in general, while others just want to make a profit. The same is with sports collectibles. Sports lovers collect sports memorabilia such as autographs or game balls, and NFTs provide a modern digital way to gather these items. Such a form of ownership makes collectibles more accessible and secure.
Let's see how different sports industries use NFTs.
Soccer NFTs
Sorare is a fantasy soccer platform that has integrated NFTs. In traditional fantasy soccer, users need to make a team, and those players will earn points for such actions as getting assists or scoring goals.
Now, users can buy and sell NFTs of soccer players from hundreds of clubs and create a team with these NFTs. There are weekly events where users can compete against each other to see who earns the most points. The winners may get NFTs or cryptocurrencies as a reward.
Football NFTs
The NFL released a set of digital commemorative tickets in 2021. Each team gave out 125 tickets as NFTs on the Ethereum chain. After the announcement during NFL games on Thanksgiving, people got the idea, and the prices of NFTs that were minted for $10 soared to over $1,000 for certain teams.
The NFL may also use NFTs for actual tickets to games in the future as fans can prove that they own their ticket, and these NFTs can be easily sold on the secondary markets.
Basketball NFTs
NBA Top Shot is a platform that sells NFT collectibles, mostly they are the best moments from games. Users can buy virtual card packs to get a chance of gathering a rare card. Also, they can access an NFT marketplace to purchase a specific card or sell individual tokens.
Other Sports
Other sports are also starting to use NFTs as fans are willing to pay good money for rare collectible cards of their favorite baseball and ice hockey players, tokenized autographs of skateboarding and UFC stars, virtual memorabilia of famous tennis players, and beyond.
The 10 Best NFT Sports Marketplaces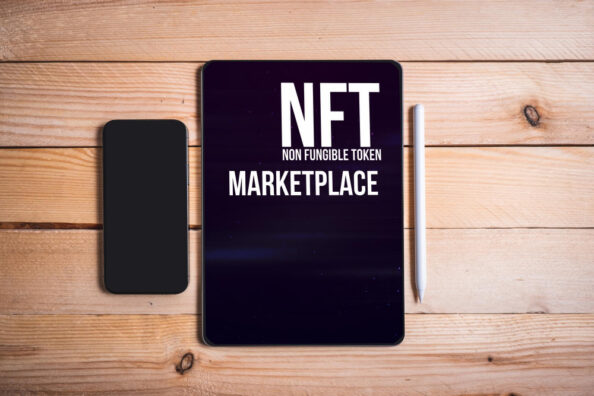 If you are a sports enthusiast, then you may enjoy buying NFTs related to your hobby and trading them afterward. Here are the top 10 best NFT sports marketplaces where you can buy and sell various sports NFTs.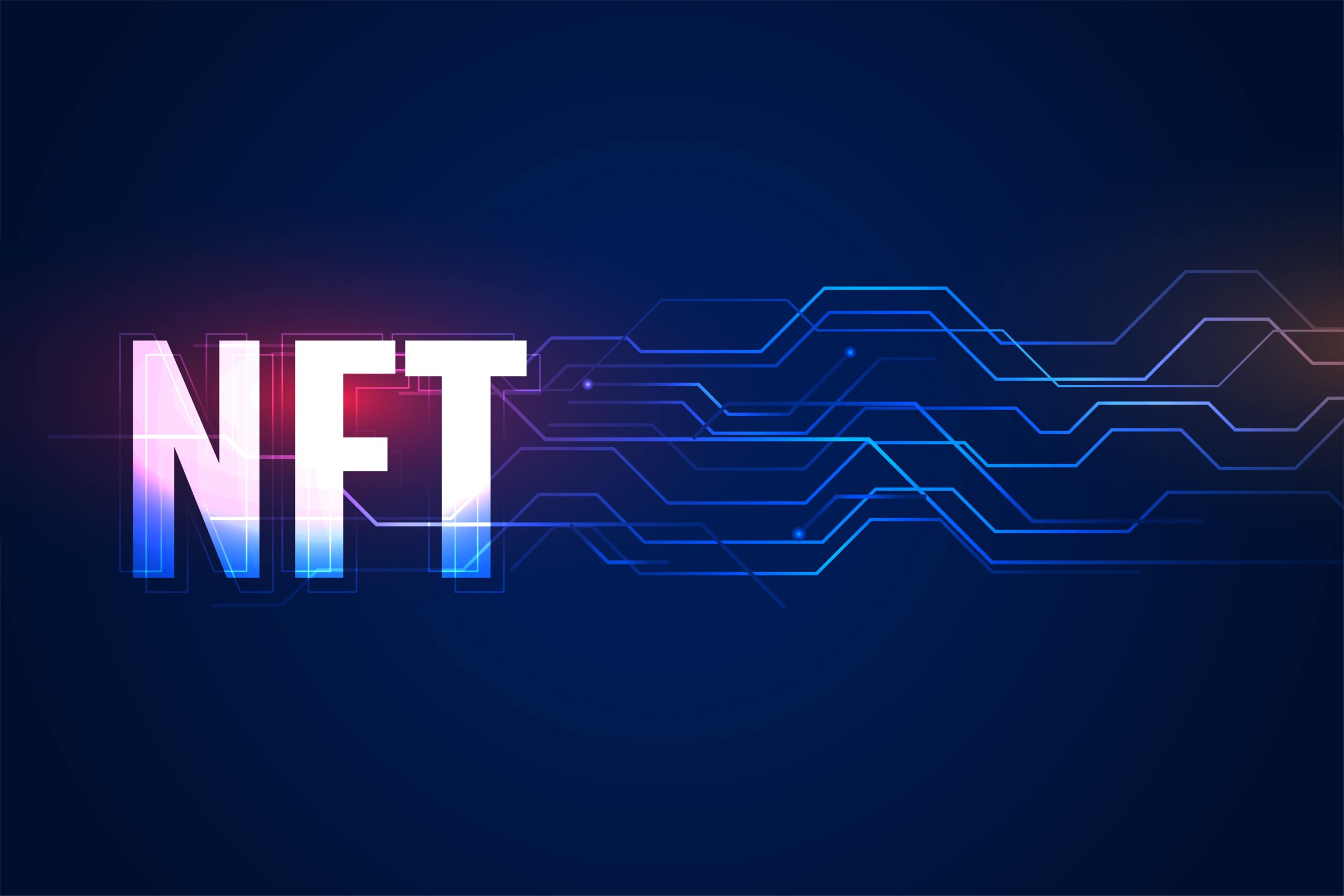 Want to Launch NFT Marketplace! Contact us!
click here
Top 10 Most Expensive NFTs in Sports
Let's see the most expensive sports NFTs so far.
10. Mookie Betts Legendary ($2.05 million). The value of the Mookie Betts digital player token has soared over the years as he led the Boston Red Sox to the 2018 World Series title. Then he was traded to the Los Angeles Dodgers, and he led them to the 2020 World Series title too. The value of the token is expected to increase in the future.
9. Action Jacksons' Sports Cards ($2.08 million). To most fans, he is known as Mr. October. His performances during the playoff leg of the season stand out and attract maximum attention. Action (Reggie) Jackson is the greatest clutch player in the history of the game as he has five World Series titles and 14 All-Star appearances.
8. Aaron Judge Legendary ($2.129 million). Aaron Judge was an essential part of the New York Yankees between 2013 and 2018 until injuries and lack of form led to a poor performance from the Yankees star. Now, when he is back and the New York Yankees have the World Series title, the price of the token is already valued at over $2 million.
7. Alex Morgan Legendary ($2.129 million). Alex Morgan is one of the stalwarts of the US Women's National Soccer Team. She has represented her country 190 times and scored 115 international goals. Alex Morgan is one of the best female footballers in the world and one of the most popular athletes globally.
6. Nifty Doge Low Tayl0r.WFT ($2.1 million). This token is a pixelated image of a Nike athletic shoe, says Tayl0r.wft, the artist behind this NFT. Moreover, this is the first digital shoe created by a digital artist. Even though it is a digital shoe, it is still considered art.
5. Rare Diego Maradona 2020-21 ($4.3 million). This token shows Diego Maradona when he was the coach of Gimnasia de la Plata. When he passed away in 2020, the prices of his collectibles, including rare 2020-21 trading cards, soared. In addition to this, EX Sports marketplace launched the "Maradona NFT Collection" which consists of ten rare souvenirs of Diego in 2020.
4. Michael Jordan SportPunk ($5.06 million). This NFT is one of the most expensive tokens on the market as it was created by Larva Labs. This 8-bit image of the basketball star is among the highest-selling sports NFTs in the world. By the way, buying this image of Michael Jordan means buying the full commercial rights to the image too.
3. Jermall Charlo Lions Only GOLD ULTIMATE ($19.1 million). This NFT is a signed photo of Houston native and WBC World Middleweight Champion Jermall Charlo. The photo was taken after Charlo's win over Dennis Hogan during their 2019 fight. This card is the only one that will ever be made.
2. MLB Champions Brett Gardner ($21.28 million). MLB Champions is a blockchain-powered simulated baseball game officially licensed by Major League Baseball. The game guarantees the NFT holder exclusive rights to the virtual figurine of the New York Yankees center fielder Brett Gardner. The better he plays in a real game, the more valuable the NFT becomes.
1. LeBron James Statue ($21.6 million). Kimani Okearah made this outstanding photo of LeBron James in 2020. The NFT grants exclusive non-commercial rights to the one available copy of the picture and its raw file. Furthermore, if a future owner of this NFT deals with LeBron James for its commercial use, both will make a profit from it.
Should I Collect Sports NFTs?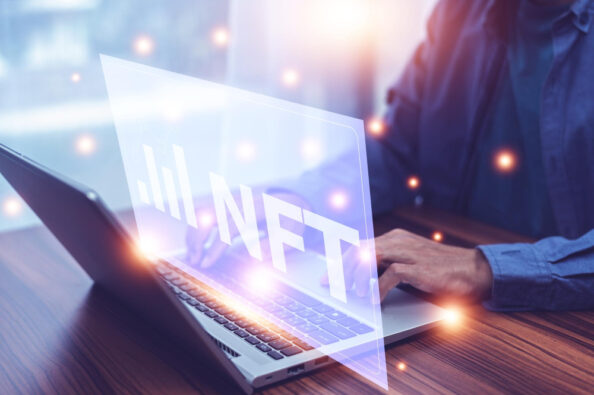 The reason why sports NFT collectibles have made a splash in the market is the attractiveness of the sports stars' names attached to prominent sports NFT drops. In 2021, skilled collectors made substantial profits by selling particular collectible cards and digital memorabilia at the peak of the NFT boom.
Currently, there is a drop in the market, but the number of sports lovers entering the world of NFT may increase the future value of sports NFTs.
Still, the NFT market is prone to extreme volatility, and collecting sports NFTs may lead to a total loss of funds. So, if you plan to buy sports NFTs as an investment, you should never spend more than you can afford to lose as it is very likely to happen.
However, if you are a sports enthusiast and are ready to pay "any price" to get the latest collectibles of your favorite athlete or club, then sports NFTs are a perfect match for you.
Conclusion
Digital assets revolutionize the way raving fans interact with their favorite teams. If they are executed efficiently, there will be more ways to establish stronger relationships with athletes and teams than ever before.
Virtual assets should also provide substantial revenue opportunities for sports organizations. Media rights, sponsorship, and ticket sales are the largest income streams for sports clubs and leagues. These streams may grow significantly thanks to NFT media rights, sponsorship of digital events, and tokenized tickets.
What concerns sports NFT collectibles, their value is attached to a specific player or club. If you are willing to buy something that holds sentimental value, then sports NFTs are a good option. However, if you are willing to invest in digital collectibles, then you should understand the risks that come with them. For example, if a player does something to damage their reputation, the value of the NFT is likely to drop.
Feel free to contact our blockchain experts if you have any questions or ideas to share.