Introduction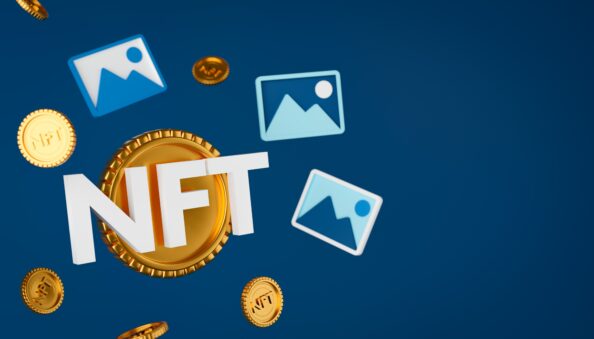 More and more people are looking for new ways to earn extra money without having to work for it. Passive income is often seen as something that only wealthy people can afford. This is because the most common way to earn money passively is to put money in a bank savings account, and the interest rates used to be quite high. Today, you can hardly earn any interest on your money in the bank.
As the NFT market grows and attracts more attention, users are exploring new ways to profit from holding non-fungible tokens. Today, investors can make extra money from NFTs without having to sell them. In other words, collectors can make extra money while they sleep. Sounds good, doesn't it?
In this article, we will dive into NFT staking and try to find out if it is that easy.
What is NFT staking?
Staking an NFT is a new way to make your digital assets work on the blockchain without having to sell them. Typically, non-fungible tokens are associated with digital images, such as the Bored Ape Yacht Club collection. However, NFTs can be all kinds of objects, including digital art, video files, and even game items. Staking an NFT means that you place your digital tokens on a platform or protocol and receive staking rewards for doing so. This allows you to earn more while remaining the owner of the non-fungible token.
This way of generating passive income can be compared to decentralized finance (DeFi) yield farming, where digital currencies are lent or provided to liquidity providers. In this way, users are rewarded by the interest on the transaction costs incurred by others. This is similar to earning interest through a bank, but there are no intermediaries. NFT staking is part of the decentralized finance world, while the banking one is centralized.
How does NFT staking work, and how do you stake NFTs?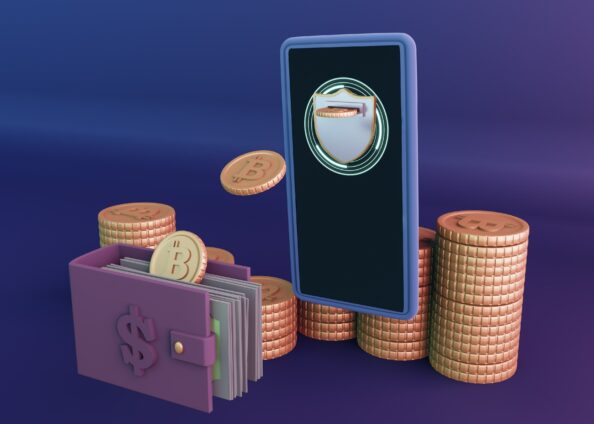 Although NFT staking is relatively new, it works similarly to staking proof-of-stake cryptocurrencies. The idea behind PoS staking is that participants can lock their funds on a blockchain protocol to support the network. Every time a new block is added to the chain, tokens are issued to validators as staking rewards. To put it simply, NFT staking has some similarities to depositing money in a bank savings account.
To stake your NFTs, you must first find an NFT staking platform that supports your NFT. Then you need to connect your digital wallet to the protocol. This will enable you to transfer your tokens from the wallet to the platform.
Next, you should select the NFT you want to bet with. Check the rules of the platform before you stake your tokens, as different platforms tend to have different requirements. After that, you need to transfer your NFTs to the platform and decide how long you want to stake them.
When you stake your NFTs, you begin to earn rewards. The amount of rewards you receive depends on the value of your NFT and the period you have been staking it. You can withdraw your rewards at any time, but you must wait until the end of your stake period to withdraw your tokens.
Develop top-tier NFT Wallet with our experts!
click here
What are the benefits of NFT staking for businesses and individuals?
Earning passive income
Many crypto enthusiasts decide to hold a cryptocurrency or token for a long time in order to benefit from the gradual price increase. Since they are not going to sell their digital assets anytime soon, they stake their crypto assets to get additional passive income from their investment.
The same logic can be applied to NFTs. If you plan to keep your NFT as a long-term investment, you can stake it to receive passive income.
Governance rights
Staking platforms typically reward their stakers with their native tokens. These tokens are not just crypto assets that allow you to make a quick profit. Native cryptocurrency utility tokens usually come with additional benefits such as voting rights and governance in the development of the project.
These rights allow stakers to vote on further changes to the platform that can potentially increase their profits. For example, a change in the calculation of APYs may result in increased profits for those who stake.
Community participation
By staking NFTs, people show their support for a particular project and help it gain more attention and grow its community. This helps to increase engagement and interest in your own NFT.
How to earn passive income staking NFTs?
If you have a crypto wallet with NFTs, you can use them to generate passive income. You can stake your non-fungible tokens on a compatible staking platform, which is the latest way to earn passive income with blockchain technology. However, with any type of such income, you should make an initial investment. Even if it is a question of time and money, passive income is mainly achieved by investing money.
NFT staking can be profitable, especially for long-term NFT holders who are typically NFT collectors. They can lock in their NFT collections for passive income rather than keeping them in a digital wallet and getting nothing.
A big part of NFTs belongs to the Web 3.0 Universe, a gaming metaverse. With various staking options in the play-to-earn (P2E) games, investors can lock their NFTs in different blockchain-based games such as Axie Infinity, MOBOX, and Zookeeper, to name a few.
In addition, you can use your NFTs to simply buy an asset that is an essential part of the game on a metaverse gaming platform. This results in the limited utility of a digital asset for a crypto gaming metaverse.
What are the risks and limitations of NFT staking?
There is no risk-free investment decision, and investing in non-fungible tokens is no exception. The most widely known risks of NFT investments include rug pulls, price volatility, and long lock-in periods. Let's take a closer look at them.
Rug pulls
Although your NFT is staked on a platform, there are always risks of rug pulls and hacks. Rugging typically occurs when the developers or founders leave the project in the hands of the community. Therefore, some projects disappear completely, leaving holders with worthless NFTs.
Price volatility
While your NFT is staked, its value may rise or fall significantly. Staking an NFT with a long lock-up period means that you will not be able to sell it for some time. However, if you want to hold NFTs for a long time, you can worry less about temporary ups and downs because you will continue to earn interest on your investment.
Long lock-in periods
You may need to stake your NFTs for weeks or months, depending on the specific NFT collection and platform, to earn rewards. Staking rewards are not distributed proportionally, so if you withdraw your NFT early, you will not earn anything for the entire time it was staked. In addition, you may find yourself in a situation where your tokens are locked, and you can't access or sell them without losing your rewards.
Business opportunities in NFT staking
Art-based NFTs
Artists or designers can create art-based NFTs. Artwork can be converted into NFTs and then sold on the NFT marketplace. By the way, art-based NFT marketplaces are the most common. Every time tokenized art is sold on the secondary market, the creator receives royalties.
Asset-based NFTs
Asset-based NFTs are built using assets that are either digitally or physically available. Real estate, precious metals, and virtual assets are examples of assets. Each asset-based NFT is listed on the relevant NFT market. In addition, the NFT gives the NFT holder fractional ownership of the real-world asset.
AI-generated NFTs
AI-generated NFTs are created using base art for text or sample images. These NFTs are unique works of art that push the limits of creativity beyond the human touch. Just like painters who have spent years honing their skills, AI can learn through extensive training to create original images that have never been produced before.
A collection of AI-generated works by the robot artist Botto was sold for over $1 million. Some AI-generated works of art almost completely resemble top artists such as Monet or Van Gogh. To create an AI NFT, simply enter keywords or phrases into an NFT generator. The generated artwork can be minted directly in any marketplace, knowing that there will never be another NFT like it.
Sports and Games-based NFTs
These types of NFTs are considered to be the most popular and influential. These tokens are based on real-world characters, people, and players. That's why sports and game-based NFTs are in great demand in the NFT market. They have already broken the record of selling $100 million in less than a second.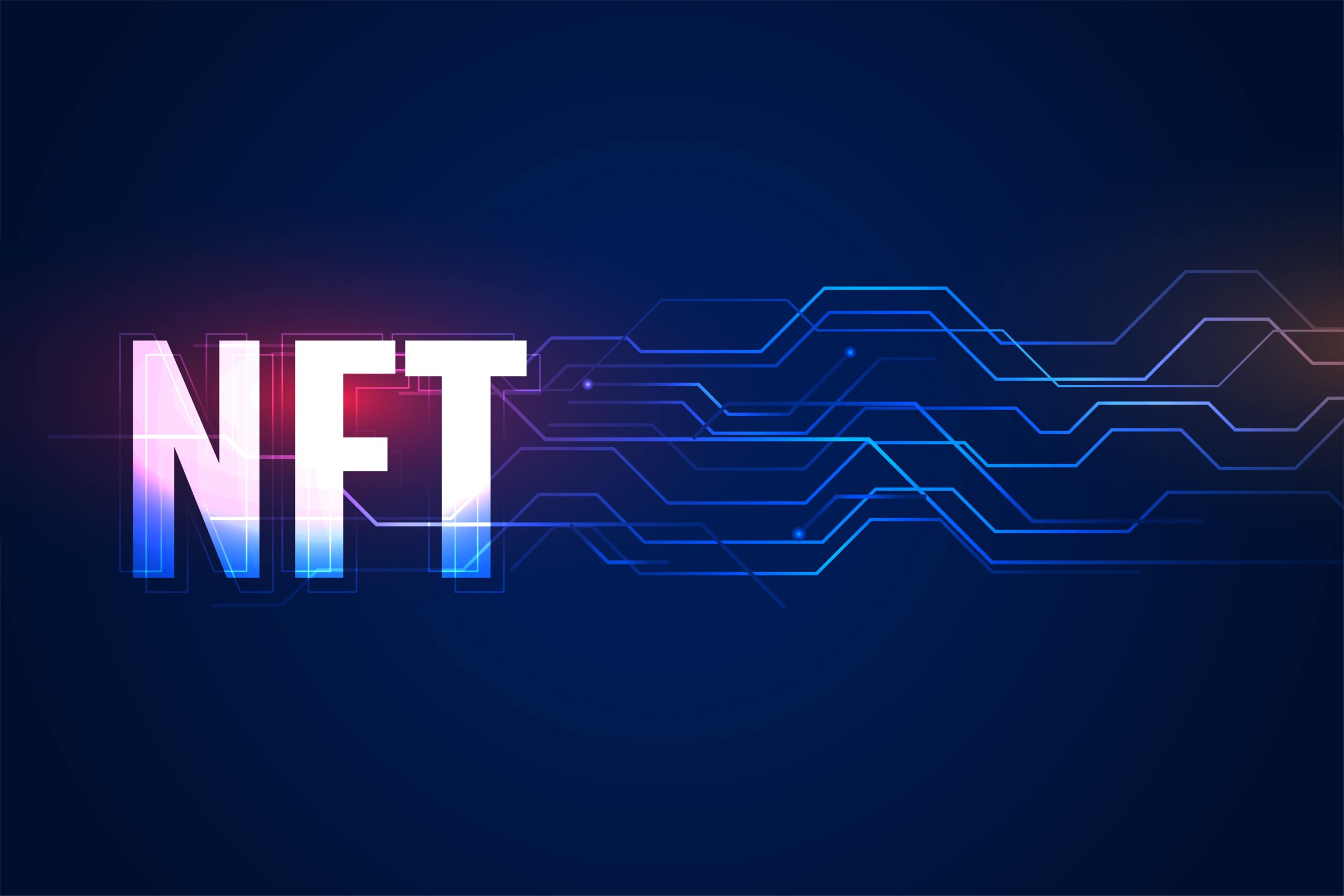 Create Top NFT Solutions for your Business Now!
click here
How NFT staking rewards are calculated
Now that you know the basics of staking NFTs, it's time to learn how staking rewards are calculated. In general, each collection that allows NFT staking has its own reward rate, which encourages NFT owners to keep their assets as long as possible.
On traditional cryptocurrency staking platforms, users can see the Annual Percentage Yield (APY). The same is possible on NFT staking sites. However, some platforms may show an expected return in terms of tokens. For example, you will see an offer of 25 tokens per day that will be earned during the staking period instead of the exact APY.
Again, the exact amount of the reward depends on the NFT. The common factor among most projects is that they reward stakers with utility tokens. These tokens typically include additional benefits such as general DAO perks, governance, and voting. In addition, some NFT collections allow users to stake these earned tokens. In this case, investors receive greater returns.
NFT staking platforms
Binance NFT PowerStation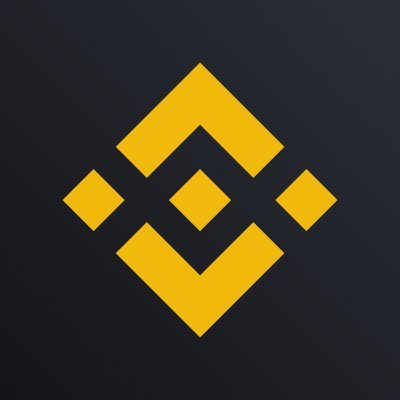 Binance is one of the largest crypto exchanges with millions of users worldwide. The platform provides the most services and is the first to offer NFT staking. On the Binance Fan Token Platform, token owners can stake their favorite team's NFTs to earn additional Binance Fan Tokens.
Binance Fan Tokens are utility tokens issued by sports clubs. Their holders can access exclusive club benefits such as special discounts on tickets, limited edition merchandise, etc.
NFT PowerStation is a revolutionary gamification feature on the Binance Fan Token Platform. By staking supported NFTs on their team's NFT PowerStation, fans can earn additional Binance Fan Token rewards. The longer the NFTs are staked, the higher the rewards are.
MOBOX (MBOX)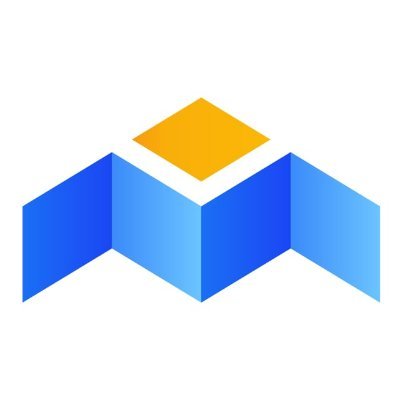 MOBOX is a blockchain-based game. It also features a metaverse called the MOMOverse, which allows users to find various NFTs called MOMOs. Users can trade these NFTs on the MOBOX marketplace or stake them to earn passive income.
Each MOMO has different qualities, and its hashing power is randomly generated. When staking a MOMO, users can receive the MBOX governance token as a staking reward. Depending on how many MOMOs you stake, the more MBOX you can receive each day.
Zookeeper (ZOO)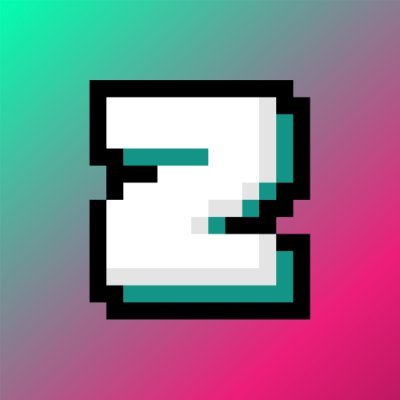 Zookeeper is a decentralized application based on a Wanchain dApp. It features many elements of an online game. For example, all NFTs represent unique mascots used within the game. Users are rewarded with ZOO and WASP tokens, which can be exchanged for other cryptos and fiat money. If you stake your tokens for 180 days, you will earn additional rewards.
NFTX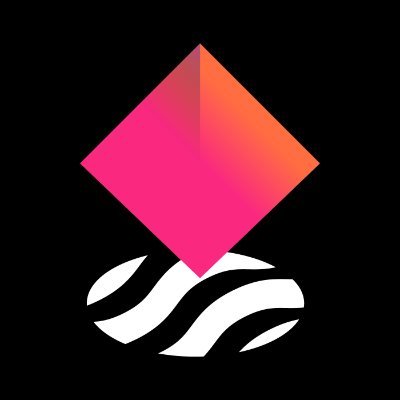 NFTX is a platform that allows users to create, sell, buy, and exchange ERC-20 tokens backed by NFT collectibles. Users deposit their NFTs into an NFTX vault, which mints a vToken, an ERC-20 token that is composable and fungible at a 1:1 ratio. These tokens can be staked to get rewards or to purchase specific NFTs from the vaults.
In addition, holders can pool their vTokens in Automated Market Makers (AMMs) to provide liquidity to other users. These tokens with liquidity and trading volume receive a "floor price," or the lowest market price for an NFT, which is ideal for investors trying to price their NFTs.
Splinterlands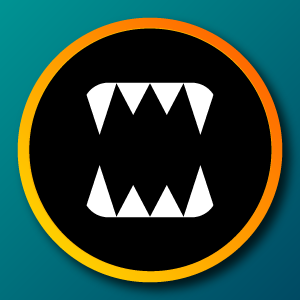 Splinterlands is a blockchain-based collectible card game similar to Hearthstone. The game allows users to buy and sell digital cards with unique NFT identifiers. It consists of more than 500 cards that players 4
SPS, short for Sprinter Shards, is the native token of Sprinterlands. It is set up as a DAO on the Binance Smart Chain. Users can stake their SPS tokens to participate in governance, earn rewards, and receive exclusive bonuses. They can also stake NFT cards into liquidity pools for other games to use those cards.
BAND NFTs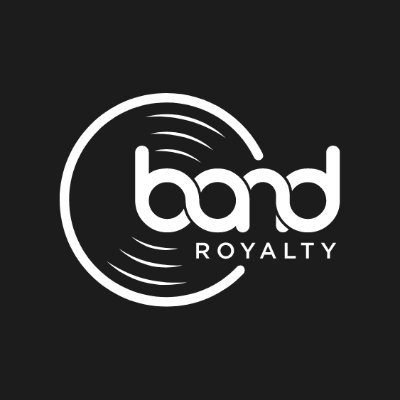 BAND Royalty is the world's first global music NFT company run by artists and their fans. It is an NFT marketplace where users can buy music NFTs and stake them in royalty pools to get a share of the revenue generated by songs or music albums. The larger the music library on the platform, the higher the royalties for NFT investors.
Polychain Monsters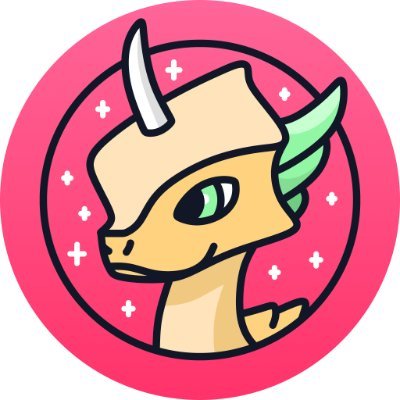 Polychain Monsters is a blockchain-based platform for Polymon, animated collectible NFTs. These NFTs are obtained through digital booster packs. Each Polymon has different characteristics and rarity. Some combinations are extremely rare and highly demanded. What's more, Polymon owners can stake their NFTs and earn PMON, the platform's native cryptocurrency, weekly.
Doge Capital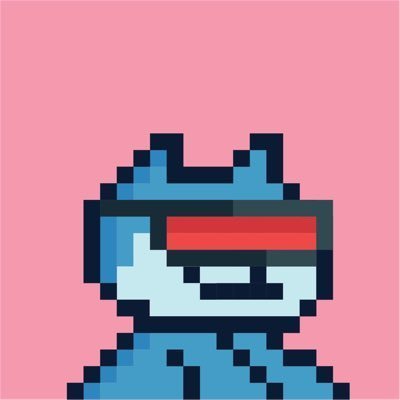 Doge Capital is a collection of 5000-pixel art NFTs that exist on the Solana blockchain and are available for purchase on any Solana marketplace. Doge Capital uses a staking strategy that rewards NFT holders with daily DAWG tokens, the platform's native utility token. DAWG is available on a few exchanges, including Dexlab and Raydium.
KIRA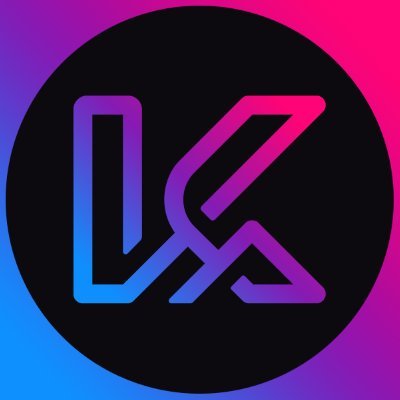 KIRA is a network based on the Web3 Foundation. It connects dApps and provides interoperability across multiple platforms. Users can stake any NFT to earn $KEX tokens. Holders of these tokens can stake $KEX to earn KIRA's native NFTs. In addition, KIRA can split your NFTs into smaller pieces and tokenize them as individual NFTs.
The best NFT collections for staking
Doge Capital
Doge Capital is an NFT project that has launched an exclusive collection of NFTs. The collection includes 5,000 NFTs, each representing a 24×24 piece of art. Just like the Mountain DAO, Doge Capital invests in other popular NFT projects. The project has also created Woofbank, a vault that stores the NFTs and other assets for its community.
What's more, Doge Capital allows investors to stake their NFTs and rewards them with DAWG tokens. These tokens can also be purchased on some cryptocurrency exchanges.
Lucky Block
Lucky Block is one of the most popular NFT projects of the past year. It is the first crypto project to host blockchain-based contests, giving every Lucky Block NFT owner a chance to win prizes. Investors can also earn rewards just for participating.
Unlike the majority of new NFT projects, Lucky Block has not limited itself to a single collection. Instead, it regularly releases a new series of NFTs, each tied to a unique contest.
When an NFT collection sells out, the underlying smart contract randomly selects a winner from among those who have purchased an NFT and entered the contest. Such contests are held weekly, with prizes ranging from game consoles to sports cars.
Lucky Block also has a native token called LBLOCK. Its holders are offered rewards in this token. The longer the user holds the NFT, the more tokens they receive. Even though Lucky Block doesn't "technically" support NFT staking, it stimulates users to hold their NFTs for a long time.
Mutant Cats
Mutant Cats is one of the first crypto projects to buy and use NFTs from other successful collections. The project has created a secure vault that stores NFTs from some of the most popular collections of all time. For example, the Mutant DAO vault contains NFTs from the Bored Ape Yacht Club, CryptoPunks, and Tyler Hobbs collections.
In addition, the Mutant Cats project has released its native NFT collection of 9,999 NFTs. The collection is built on the Ethereum blockchain and features unique cat avatars with different characteristics. Investors can purchase Mutant Cat NFTs and stake them to earn FISH tokens, the project's native tokens.
The staking program pays 10 FISH tokens per day for each NFT staked. These FISH tokens represent partial ownership of the DAO's assets stored in the vault.
Silks
Silks is a P2E horse racing game that allows players to buy, breed, trade, and race their digital horses. The game also mirrors real-world horse racing. Therefore, if your horse wins in the real world, you will receive a reward as the owner of the metaverse equivalent.
Silks NFTs are one of the key parts of the game as they provide access to the game's features. These NFT collections include Silk Avatars, Horses, Land, and Stables. To participate in the game, users need a Silks Avatar, which is like your virtual jockey. Other featured NFT collections are responsible for other game functions.
If you don't have time to play but still want to earn rewards, you can stake your NFTs in the Community Horse Farms and earn high APYs.
Quint
Quint is one of the unique NFT projects launched in recent years. It includes remarkable features such as an NFT marketplace, a super staking pool, and the Quint shop. The super staking pool is what makes the project stand out.
While typical NFT staking pools offer digital tokens as staking rewards, the Quint staking pool offers real-world experiences as rewards. These incentives range from stays in popular travel destinations and sports car experiences to discounts on hotel bookings, real estate, restaurants, and more.
Quint also hosts luxury raffle pools that reward participants with exclusive APYs. To get started, investors can purchase customized NFTs through the platform's marketplace. The Quint project focuses on providing luxury NFT services. For example, investors can have freshly minted NFTs framed and delivered to their doorsteps.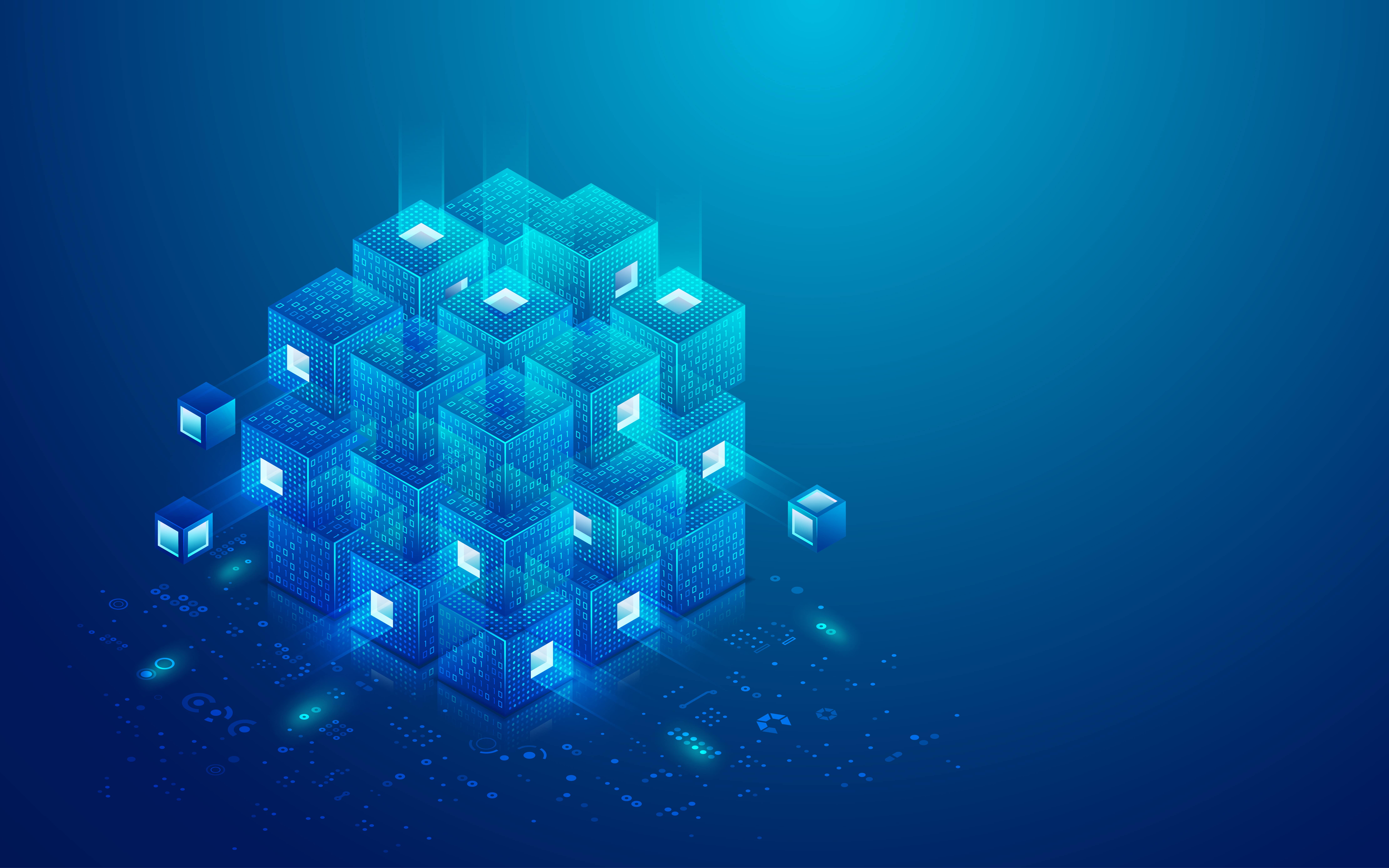 Launch crypto exchange with our developers!
click here
What are the best NFTs to stake?
If you decide to stake your NFTs, you need to understand what you want to achieve. In any case, it's crucial to do some thorough market research and find out where the opportunities are. Depending on your ultimate investment goal and the type of NFTs you are going to stake, the methods of selecting the best NFTs to stake and the investment strategy may vary.
Before staking your NFTs, pay attention to some factors that can significantly impact your investment.
Annual Percentage Yield (APY)
The APY is the return you earn on your staked NFTs. The APY depends on the price and rarity of the NFT and the platform you are staking on.
Community participation
Many NFT staking platforms reward stakers with their native cryptocurrencies, which are usually utility tokens. These tokens allow their owners to access additional features of the project.
Some of these cryptos are also governance tokens that give their owners voting rights. When investors hold governance tokens, they can participate in the community and vote on changes to the platform. Therefore, these changes can lead to more profits for the investors.
Crypto volatility
Since the staking rewards are usually paid in crypto, volatility can affect the value of your NFTs and the rewards you earn from staking them. It's a good idea to look at the price history of the protocol's stake reward token before you stake your NFT. You can look for any unusual pumps and dumps in the price and have more facts to consider about the future payoff of your investment.
NFT stakeability
Not all NFTs can be staked. Make sure the NFT you own is stakeable.
NFT lock-up period
Not all NFT staking platforms oblige you to lock your NFTs for a certain period, which can vary from days to years. Check the lockup period before staking your NFTs.
Is staking NFTs a smart investment decision?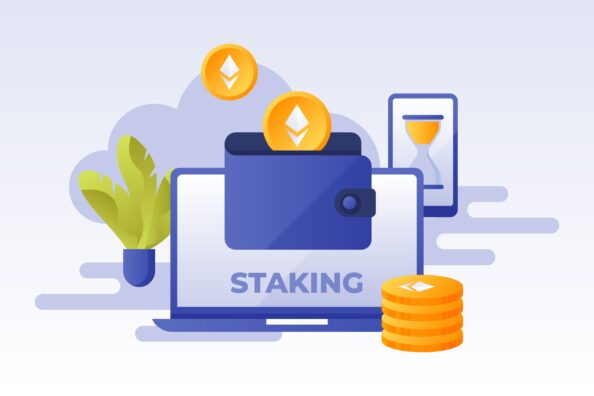 The concept of staking NFTs is in its early stages, so there are a lot of concerns that surround it. The biggest issue for NFTs is liquidity. Most people buy them to keep as long-term investments, so the overall ecosystem and liquidity pool are still underdeveloped.
Frankly speaking, NFT staking is not as popular and accepted as cryptocurrency staking. Even though NFT staking comes with a chance for high growth rates in the future, it tends to have more risks than cryptocurrency staking.
Ethereum has recently completed the upgrade to a proof-of-stake mechanism. Therefore, staking replaces mining, and gas fees decrease, so NFT staking is likely to become more widespread.
The main advantage of NFT staking is that you don't have to sell your NFTs to make extra money. If you're planning to hold non-fungible tokens for the long term anyway, you may want to stake them. However, buying NFTs for the sole purpose of staking them is not a good idea.
Is NFT staking platform development a good idea?
Those companies that aim to stay ahead of the competition may decide to develop their own NFT staking platform, either for individual NFT collectors or for metaverse-based games where staking is quite popular among players. What's more, you can do in-depth research and create an NFT staking platform for other areas as well. It could be e-sports, education, etc.
To create a feature-rich NFT staking platform that will attract investors and users, you need to put attention to detail. First, you should analyze current market trends and tendencies. Then, you should select the most relevant underlying blockchain protocol. Finally, you are to ensure an intuitive and eye-catching design.
However, there are many other important points to consider, so you may want to contact our skilled team of NFT developers. They are ready to share their experience and provide you with the best offers.
Closing thoughts
NFT staking makes it possible for NFT owners to make extra income from their digital tokens and collections without having to sell them. Currently, it is one of the best NFT use cases.
Although NFT staking is still in its infancy, it is likely to continue to gather pace and attract many more individual investors and companies. In addition, we can expect some new NFT staking opportunities to emerge in the future. For example, the play-to-earn gaming industry has much to gain from NFT staking.
If you're looking for a trusted partner to develop your own NFT staking platform, you've come to the right place. Don't hesitate to contact us if you have any questions or need a consultation for your project.